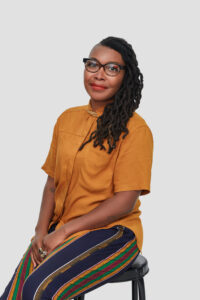 I'm Taryn Crosby, a psychotherapist, facilitator and consultant. As a therapist, I use a relational and interpersonal approach and incorporate elements of EFT and mindfulness in my work with individuals and partners.
I am also available for supervision and consultation. I enjoy working with early career therapists of color looking to cultivate their clinical voice and navigate the terrain. In consultation I provide support on cases/caseloads where therapists are looking to bring a more culturally-responsive, sociopolitical-minded or queer and trans-affirming lens to their clinical practice.
I graduated from Eugene Lang College at New School University and hold an MSW from New York University. I did post-graduate training at the Stephen Mitchell Relational Study Center and the Manhattan Institute of Psychoanalysis.
You can find out more about my therapy practice, MCM Collaborative, here.
***
Through workshops and consultation, I help foster conversations about challenging, important and seemingly messy topics in an engaging way.  All of my work is grounded in an anti-racist, liberatory framework.
Some of my work:
To collaborate on consultation or facilitation click here!